College of Continuing Education & Professional Development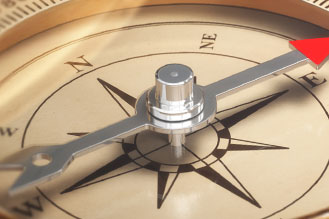 In September 2013, the Old Dominion University Board of Visitors approved the establishment of a new college, the College of Continuing Education and Professional Development.
While ODU provided continuing education for many years, the establishment of the new college signifies ODU's committment to the community and to industry.
Located in the Virginia Beach Higher Education Center, the college will deliver classes online, around the region and on-site at business and industrial locations.
As an academic college, the College of Continuing Education Professional Development works in collaboration with the faculty in the other academic colleges and centers in developing and delivering credit and non-credit programs that are customized to address high need areas, as identified by our partners in business, industry, and military.
The College has established directors who will link to each of the six academic colleges at ODU: engineering, education, business, sciences, arts and letters, and health sciences. The college also operates an English Language Center.
---
Mission and Vision
Mission Statement
To meet the evolving needs of our local, regional and global community via online and face-to-face offerings. We help students, professional and lifelong learners move ahead and stay ahead.
Vision Statement
The College of Continuing Education and Professional Development will be the leader in engaging and inspiring students, professionals and lifelong learners to achieve their personal and professional goals.
ODU provided a quality education which led to career opportunities for us and we are happy to be able to pass that along.
---
CEU Information
Many professions, certifications and license renewals require annual continuing education units. While ODU's College of Continuing Education and Professional Development provides CEUs for our classes, we also provide CEUs for approved courses and conferences. The tabs below will explain the CEU approval process for an outside organization such as a professional society to earn CEUs from Old Dominion University.
Once approved, our college will provide a mailed, printed certificate and CEUs that are maintained in our registration system. There is an administrative charge of $25 per certificate issued.
What is a CEU?
The CEU records serve as a part of the students reporting system for the institution. One Continuing Education Unit is officially defined as:
"Ten contact hours of participation in an organized continuing education experience under responsible sponsorship, capable direction, and qualified instruction." A decimal fraction of a unit may be awarded for an offering of shorter duration.