Konikoffs' Commitment to ODU's Dental Hygiene Program Extends to Planned New Health Sciences Building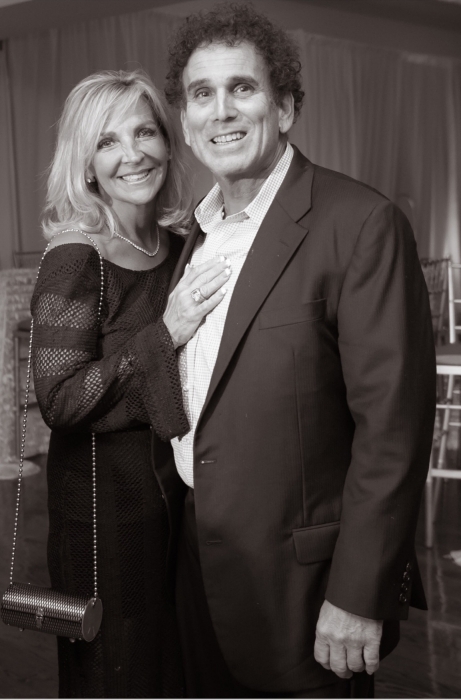 David and Sofia Konikoff's support for Old Dominion University's College of Health Sciences dental hygiene clinic spans more than a decade. Their ties to ODU run deep.
When the clinic needed funds in 2007, the couple came to the rescue. Their $250,000 contribution made possible the purchase of state-of-the-art instrumentation. In gratitude, the clinic was named the Sofia and David Konikoff Dental Hygiene Care Facility.
In September of last year, Sofia died during a trip to Jerusalem. But her continued dedication to the clinic will live on in yet another generous donation from the Konikoffs.
This year, the Konikoffs made a gift to the clinic that will fund a dental hygiene clinical care facility director. In recognition of this gift, the dental hygiene clinic will continue to bear the Konikoff name, which will be housed in the planned new College of Health Sciences building.
"Sofia was my blessing, and this is my way of honoring her," David said. "She was an amazing bright light."
Sofia earned her bachelor's degree in dental hygiene at ODU in 1984. David earned a bachelor's degree in psychology at ODU before going on to receive his DDS from the Medical College of Virginia School of Dentistry.
After receiving his license in dentistry in 1979, Konikoff opened his first office in Virginia Beach in 1981. It was a dream come true for the Norfolk native, who had aspired to be a dentist since third grade. He would go on to establish 11 more offices in the region.
Sofia was his right hand. They met at his office when she applied for a job. They were married in March 1995 and have seven children, two of whom are pursuing dentistry careers.
With Sofia's influence, David's practice developed a stronger focus on dental hygiene.
"She was the most talented dental hygienist that I have ever come across - and I have come across many," David said. "She was a powerhouse, beautiful, with a heart bigger than anything you could ever imagine."
ODU's dental hygiene clinic, which is staffed and supervised by licensed dental hygienists and dentists, trains future hygienists and provides affordable services to ODU students, faculty, staff and the local community. The goals of the clinic are to teach dental hygiene students to provide quality preventive care for patients, and to research health-care issues that will keep the profession in the forefront of scientific knowledge.
"The Konikoff gift will be instrumental for increasing the services which the School of Dental Hygiene will be able to offer for the community," said Bonnie Van Lunen, dean of the College of Health Sciences. "The appointment of a full-time clinic director will allow us to examine delivery models which will benefit not only patients in the community, but will also attend to the needs of our students who will be able to increase their patient exposures and experiences."
Sofia once said, "Hygienists truly make a difference in the dental community." The Konikoff practice has fed off those words by reflecting the connections to patients that dentists and dental hygienists can create and maintain.
"Early on we realized that we were practicing relationships," Dr. Konikoff said. "We just happened to be doing dentistry, but it was based on kindness and care."
Dr. Konikoff says he has seen the early schematics of the new College of Health Sciences building as well as its new clinic. He is excited about the clinic's potential and believes the expansion would have made Sofia proud.
"The new facility will take dental hygienists to an even higher level," he said.