Frequently Asked Questions by Students
What are donor-funded scholarships?
Donor-funded scholarships are scholarships funded directly by donors. Donors can be alumni, corporations, foundations or friends of Old Dominion University.
How was I selected for my donor-funded scholarship?
The Office of Student Financial Aid matches students with scholarship criteria determined by scholarship donors or by their representatives in consultation with the university. In some cases, the dean or your college or school may collaborate with faculty and staff in selecting students for scholarships that are specific to a college, school, major or program.
What information is shared with my scholarship donors?
We may acquire a photo of you. If we do, we will ask for your permission to use it before doing so. We will not report confidential information, such as your GPA, and we will not share your personal contact information without first contacting you for permission. All other information shared is dependent upon you in your writing of thank you notes and other forms of communication.
How can I contact my scholarship donor(s)?
While we cannot share your scholarship donors' personal contact information with you, we are happy to contact them on your behalf at any time if you want to share information with them, such as a note of thanks, a special accomplishment or an invitation to an event in which you are participating. We will cover the mailing costs of any printed materials you want to send to your scholarship donor(s).
How can I find out if I am eligible for a donor-funded scholarship?
If you have any questions about the awarding of donor-funded scholarships and your eligibility, contact the Office of Student Financial Aid at 757-683-3683.
What does it mean to receive a donor-funded scholarship?
Congratulations on being selected to receive a named, donor-funded scholarship at Old Dominion University! These scholarships are funded by successful people who care about ODU and your future. You have been entrusted with a named scholarship because we know you will represent the university well and that you will take advantage of the mentoring and networking opportunities that come with the scholarship.
What does donor relations do for students?
Connect students with their scholarship donors and provides networking opportunities.
Encourage donors to support talented students.
Feature students in publications and as speakers at events.
What do we ask of you?
Your participation is an important determining factor when donors are asked to continue funding scholarships at Old Dominion University. Throughout the year, you may be asked by Donor Relations to:

- Fill out a profile about yourself and provide a thank you letter
- Attend the fall Scholarship Luncheon in the Big Blue Room at the Ted Constant Convocation Center
- Give permission to use your photo, profile and/or letter in University Relations publication
- Maintain the highest standards in the scholarly pursuit and be a proud and active representation of the University.
Why do I complete a scholarship recipient profile submission?
Scholarship recipients are asked to complete an online profile and write a thank you letter. This information will be passed along to the donor who funds your scholarship. Reading your story in your own words is a meaningful experience for our donors—it helps to illuminate the impact that their giving has, not just on the university, but on you.
It's a great feeling to support something you believe in and assist future students with their education.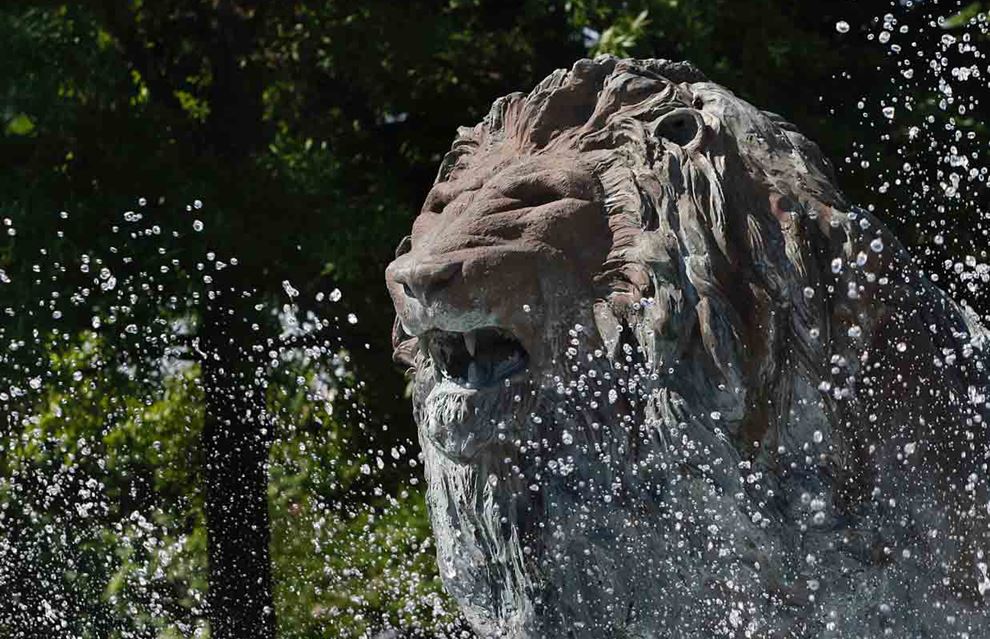 Think and Do the Extraordinary
We Couldn't Do it Without You.