Make a difference today through

Annual Giving

Old Dominion University depends on annual support from our generous alumni, faculty, staff and friends to fund important initiatives. Your annual gift plays a role in supporting academic excellence, enhancing our research and academic facilities, and enriching the undergraduate and graduate experience.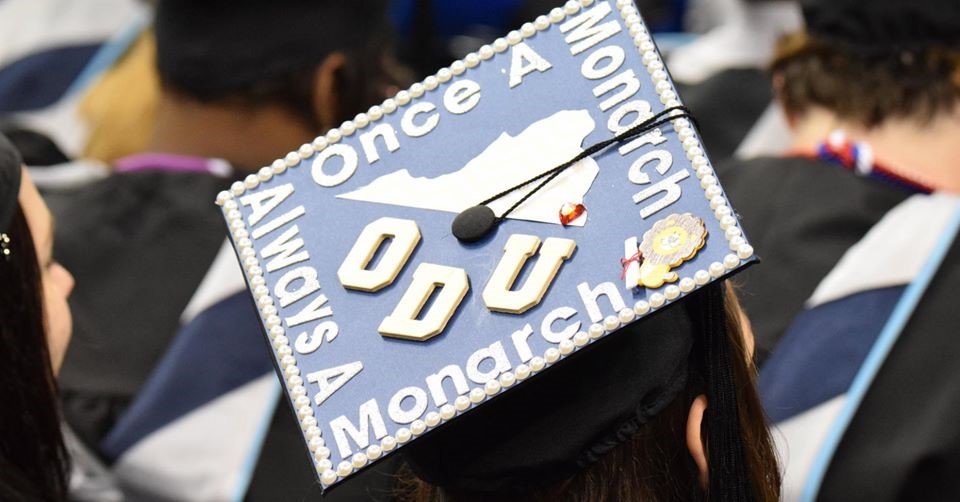 Thank you!
Because of your generosity, Old Dominion University has been able to fully endow the Student Concordia Scholarship.
Your Senior Class Challenge cord will now provide scholarship support to ODU students who would not otherwise have been able to complete their degree due to financial concerns.
If you would like to make an additional gift to the Concordia Scholarship or to an area of your interest, please use the button below.
Thank you again for helping to bring another scholarship to Old Dominion University that will forever make a difference for future Monarch students.
Contact the Annual Giving Team
Harold Williams
Director of Annual Giving
Elli Goyette
Assistant Director of Annual Giving - Direct Marketing
Mariah Johnson
Assistant Director of Annual Giving - Digital Engagement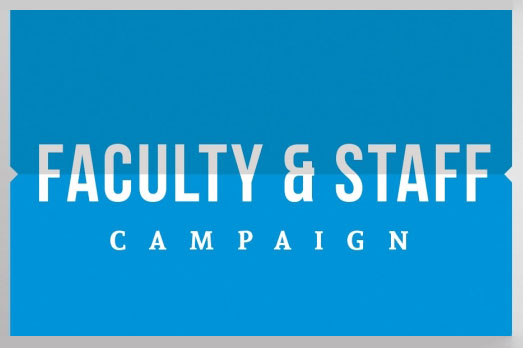 Faculty and Staff Giving
Thank you to the ODU faculty/staff for your continued support!
Whether you are a member of our outstanding faculty or our dedicated staff, your hard work contributes to Old Dominion University's success.
You know better than anyone the exceptional education students receive here at ODU. You already demonstrate your commitment to the University on a daily basis.
Join with your fellow colleagues in making a charitable gift to Old Dominion University during the Faculty & Staff Campaign. It is our chance to make a difference in our very own community.
You can give an unrestricted gift or choose to direct your gift to a specific department, college, scholarship fund or athletic team - wherever you want to have the most impact. Your generous support helps support programs that directly impact our students, faculty and staff and the community around us.
Every gift, every amount counts!
Lead. Give. Inspire. Today!
We moved our payroll deduction form online. Once the first one is entered online, you can update/change it or cancel it any time at your convenience.
Please go to https://itsapps.odu.edu/forms/payrolldeduction/ to initiate a new payroll deduction. You will need to log in with your MIDAS credentials.
Give Now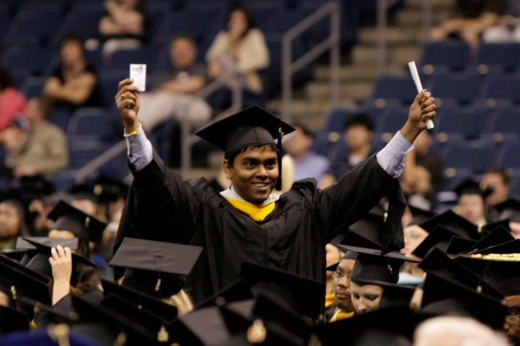 Student Giving - Senior Class Challenge
A scholarship for students by students.
The ODU Student Concordia Scholarship is all about students helping students. "Concordia" which means unity in Latin is what is it is all about. This award will be completely funded by donations from the student body and will be awarded to a Monarch student each semester. These donations are done through the the Senior Class Challenge.
The Senior Class Challenge is a fundraising challenge open to the seniors of the current graduating class which gives you the opportunity to show your unwavering Monarch Pride! Leave your legacy. 
HELP YOUR FELLOW MONARCHS BY GIVING $20.XX IN HONOR OF YOUR GRADUATION YEAR:
As a thank you, each student donor will receive an ODU philanthropy honor cord to wear at commencement as a show of their commitment and support.
Give Now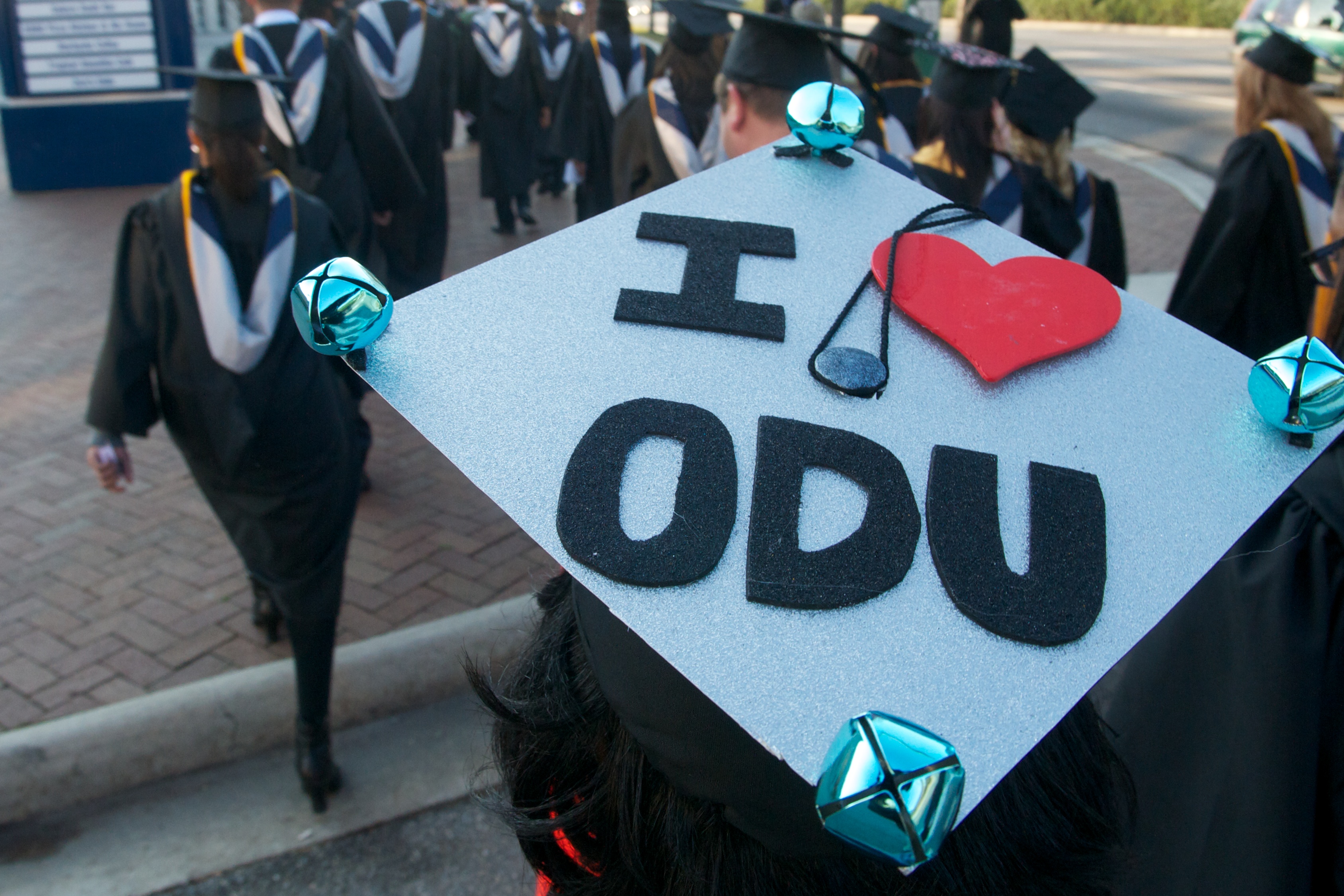 Crowdfunding at ODU - Give2ODU
When Monarchs come together, great things are accomplished.
Old Dominion University's crowdfunding platform provides an easy and effective way to raise funds for a variety of campus projects. Crowdfunding is the practice of funding a project or initiative by raising many small donations of money from a large number of people through an online campaign.
Crowdfunding can be used to fundraiser for a wide variety of projects, initiated by faculty, staff, and students. You can use your network via social media, email or text to spread the word of your favorite cause and further Old Dominion University's mission.
Give Now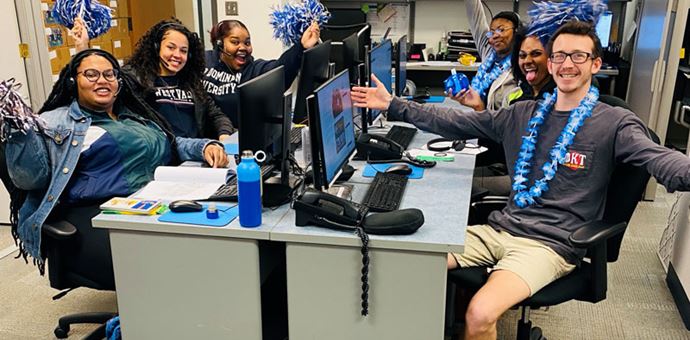 ANNUAL FUND CALL CENTER HIGHLIGHTS
The Old Dominion University Annual Fund Center employs students to reach out to thousands of alumni, parents, and friends every year. Our student fundraisers build relationships, share the latest happenings on campus, update contact information, answer questions and offer the opportunity to give back to the university. They are passionate about ODU and are eager to talk to you.
Our student fundraisers love to hear stories about your experiences here at ODU while sharing their own. Through meaningful conversations, the Annual Fund Center helps to secure financial contributions every year in support of scholarships, programs, research, athletics, and more.
The Annual Fund Center's hours of operation are Monday through Thursday from 4-8 PM and Sunday from 1-5 PM.
When you see 757-683-4161 on your caller ID, pick up the phone for your chance to connect with a fellow Monarch. Thank you for your support and we look forward to speaking with you!
Ready to make your gift to ODU today?
GIVE NOW
Contact
Vacant | Assistant Director of Annual Giving
The Annual Fund Center and Student Philanthropy
Old Dominion University
757-683-4161


**The Annual Fund Center follows the University schedule concerning closing and holidays.
RECRUITMENT
The Annual Fund Center is always looking for new talent ...
Working at the Annual Fund Center is not only a fun experience, but it can be professionally rewarding!
Apply To Work At The Annual Fund Center
---
The Annual Fund Center offers the following positions:
Student Supervisor
Promoted Internally. The Annual Fund student supervisor plays an important role in the continuous development of Old Dominion University's calling program. Student supervisors should be prepared to gain an understanding of the mission and goals of annual giving. Student supervisors have supervisory control of each calling session. They are responsible for managing, motivating, monitoring, evaluating, training and supporting the center's representatives. They also report day-to-day progress, needs and concerns to their supervisor, the Assistant Director of Annual Fund.
Student Fundraiser
Student fundraisers serve as a representative for Old Dominion University by contacting alumni, parents, students, and friends by telephone with specific goals of securing financial contributions to the Annual Fund. They update prospect records and provide current information to friends and alumni.
Pay Rate: Starting at $10.00 per hour. Pay rate is based on your success!
Hours: Hours are flexible and set for the entire semester for your convenience.
Apply To Work At The Annual Fund Center
Training: Student fundraisers must complete an initial 4-week training period with two days of mandatory training.
Monday - Thursday 4-8 PM
Sunday 1-5 PM
Student fundraisers must be able to work three shifts per week.
Attendance Policy: Attendance is required and affects the success of the Annual Fund Center. See Annual Fund Center Attendance Policy
Rise to the challenge fund campaign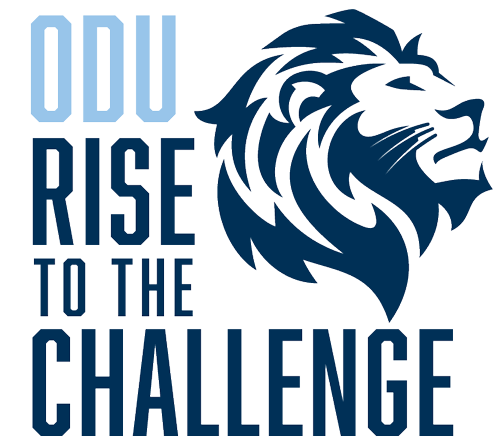 In response to the Coronavirus (COVID-19), Old Dominion University continues to teach virtual classes and teleworking. Please be assured that we are taking every precaution and will continue to monitor the situation in collaboration with university officials in the best interest of the health and well-being of ODU students, faculty, and staff, as well as our alumni, donors, and friends.
As we face this crisis together, we know that many of our students, faculty and staff are suddenly facing challenges, such as travel, housing, food, technology, unemployment, health and wellness and other expenses. ODU has set up the Rise to the Challenge Fund that can help support those in our Monarch community who are facing difficult situations.
The Rise to the Challenge Fund provides financial resources that allow the university to respond to the critical needs of our Monarch community. Nearly every part of the Old Dominion University campus benefits from gifts made to the Rise to the Challenge Fund.
Please consider offering your support during this challenging time.
Your gift is needed more now than ever.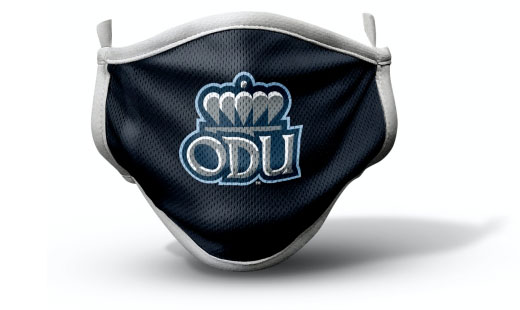 Support The Rise to the Challenge Fund by purchasing an ODU Mask.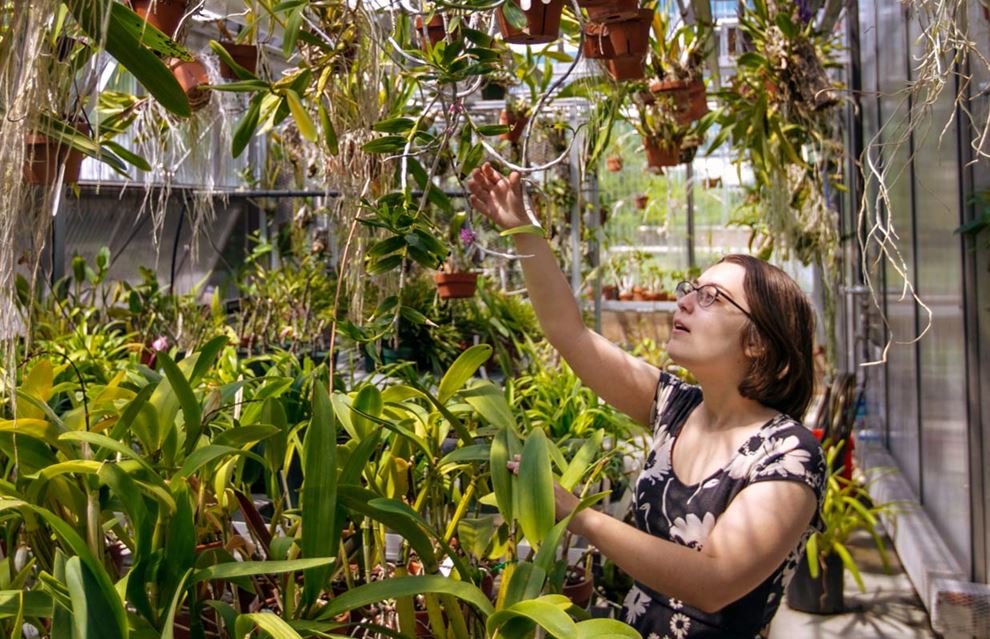 What's Your Passion?
See how your support helps ODU make an impact across the state, nation and world.