College of Arts and Letters
The College of Arts and Letters is committed to extending knowledge of the arts, humanities, and social sciences. The College celebrates its students' desire for learning and its faculty's commitment to scholarly and creative research within and across disciplines. It plays a major role in Old Dominion University's evolution as a comprehensive research institution of higher education. Through the myriad accomplishments of its students and faculty, the College enriches the communities it serves.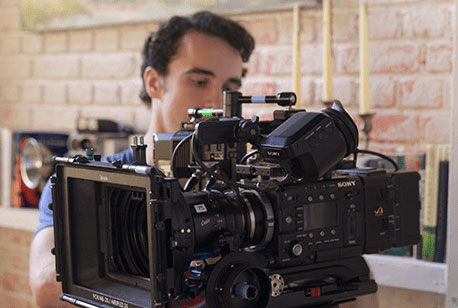 The College of Arts and Letters is the largest college at ODU. During the past year, the College served 5,179 majors, including 341 graduate students. It also conferred 1,245 degrees, generated more than 170,000 student credit hours, and produced more than 32,000 student FTE. In the realm of research and creativity activity, the College's faculty published approximately 300 scholarly works, presented 305 papers at professional conferences, earned more than 70 research grants and fellowships, and engaged in 275 concerts, performances, and exhibitions.
The College's top priorities are to:
Prepare students to be engaged, ethical, and responsible citizens
Promote understanding of diversity through research and teaching
Provide high quality undergraduate and graduate programs
Serve the needs of local, regional, and global communities
Enhance the capacity for scholarly research and creative activity
I love ODU. The faculty members are amazing. Without the scholarship I received, I would have missed out on this great opportunity.
Fundraising Goals and Justifications:
Garner support ($3 million) from a major donor to create and name the ODU School of Music. This initiative would notably enhance the prestige of the Department of Music, the College of Arts and Letters, and ODU. It would also provide the School of Music with an endowment that would enable it to enhance the recruitment of majors, support the involvement of students in national music competition, and provide a funding source to address crucial program needs.
Seeking donor support ($1 million) for a prospective Center for the Arts and renovation of the Stables Theater. The Center would provide a much needed innovation and rehearsal space for students in the visual and performing arts. It would also promote greater collaboration and operational efficiencies among the creative disciplines in the College.
Increase scholarship support for top major headcounts (e.g., Sociology/Criminal Justice, Communication, and Interdisciplinary Studies). To date, some of our biggest areas of academic need lack significant multi-year gifts that would provide ongoing and essential support.
Bolster support for student success opportunities such as Study Abroad and service learning experiences. Some of our richest and most compelling student stories involve learning that occurs off campus through travel and community engagement. Because students bear these costs, providing generous support would enable more students to be involved in these life-changing experiences.
Create new programs and opportunities focused on marketing the value and necessity of Liberal Arts in collaboration with STEM-H. Arts & Letters is in a unique position to provide students with relevant and foundational skills that will prepare them for the new jobs emerging in the global economy, including positions that will require strong communication skills and the ability to engage in creative, synthetic, innovative, and flexible forms of thinking.