The Graduate School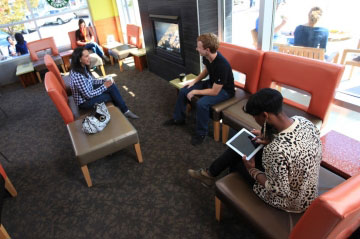 The Old Dominion University Graduate School is proud to be a part of a community of scholars dedicated to the principles of equity, inclusion and diversity. Our first priority is the provision of the richest and most effective educational experience possible. We recognize the unique contribution of each person engaged in graduate study at Old Dominion University and encourage applicants from individuals reflective of underrepresented and undeserved populations.
In particular, we embrace the principles that:
A diverse graduate student body broadens the talent pool and best serves the interests of higher education and our nation.

A diverse student body enhances respect for diverse opinions and intellectual exploration, regardless of the source of that new knowledge.

Our graduates will work and thrive in a diverse environment; fostering that inclusiveness in graduate education promotes the ultimate success of our graduates.
The Graduate School subscribes to the principles of diversity and inclusiveness enunciated by the Council of Graduate Studies.
Because of scholarships like yours I have made it to the second semester of my Master's Degree at ODU without debt.